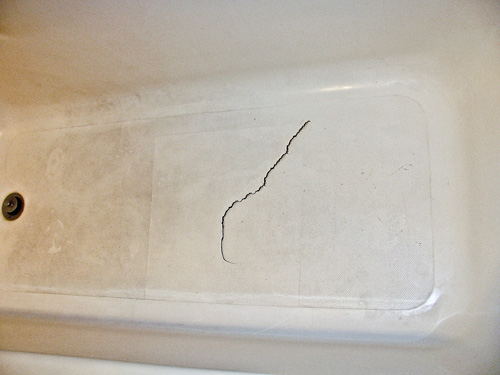 severely cracked fiberglass tubs can be repaired with our inlay repair panel
NOW tub and shower bottoms can be permanently restored with our inlay repair panels. Our inlay panels provide strength and wear that is superior to the original, at only a fraction of the cost of replacement of the unit. Inlay repair panels are made of a material that will never crack, wear out or delaminate from the applied surface. An inlay repair panel will strengthen the original tub or shower surface to withstand even the toughest conditions!
Our inlay panels carry a lifetime warranty against cracking and delaminating from your existing tub or

shower.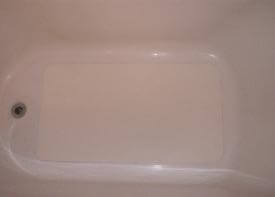 repaired tub with our inlay repair panel